One Moment Center offers Mindfulness experiences for transformation.
For those who feel out of balance
Or like you're on the race track of life….
but finding no matter how hard or fast you go, you're getting nowhere
For those who are hearing a whisper leading you to finally heal and discover your truth
I have the strategies to transform your life.
What would life be like if you always felt aligned and balanced, had unshakeable inner peace, knew your passions and purpose, and confidently knew how to stay on a path of healing and evolving into your greatest self?
Connecting the latest research and tools from Mindfulness, neurosciences, psychology, and spiritual teachings, One Moment Center offers experiences for well-being,  self-discovery, and healing.
No matter who you are, what you've done, or what has happened in your life, you deserve to live free of your fear and self-critical thoughts, feel at peace, feel empowered to live wholeheartedly….and more.
About my approach…and why Mindfulness
I'm so glad you're here!
Mindfulness changed my life. It's where my journey from miserable (and I didn't even know it) to pretty dang awake and awesome began.
Mindfulness is the foundation of my continuing practice of self-discovery, healing and evolving…..and the foundation of One Moment Center.
Mindfulness is the key to transformation. Mindfulness asks us to be aware. Awareness gives us choice. In choice is our inherent power.
Once we know we are suffering, we have the power to choose healing, power and abundance. 
Friends, you already have the power to transform. Let me show you how…..
When we focus on the moments, the years take care of themselves. I invite you to slow down, turn your focus inward, and realize your authentic abilities for compassion, resilience and happiness.
---
Take my hand, let's get started!
FREE GIFTS for you!
Sign up for e-mails from Kathleen Michelle and you'll receive these free gifts to start your journey!
Mindfulness Basics (and then some) Video Lesson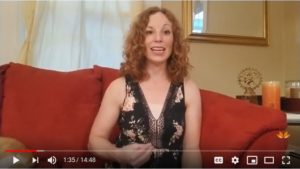 In this video I talk about what exactly Mindfulness is, how it changes the brain, the benefits of a regular practice, and how it helps us open up to the opportunities of self-discovery and healing.
Mindful Basic Meditation Guided Audio Meditation
This is a simple, easy to follow, guided meditation. Using Mindfulness strategies, we observe our experience (thoughts, body sensations, emotions) without analyzing, clinging, or striving. We end with 2 minutes of meditation focusing on the breath. Enjoy!